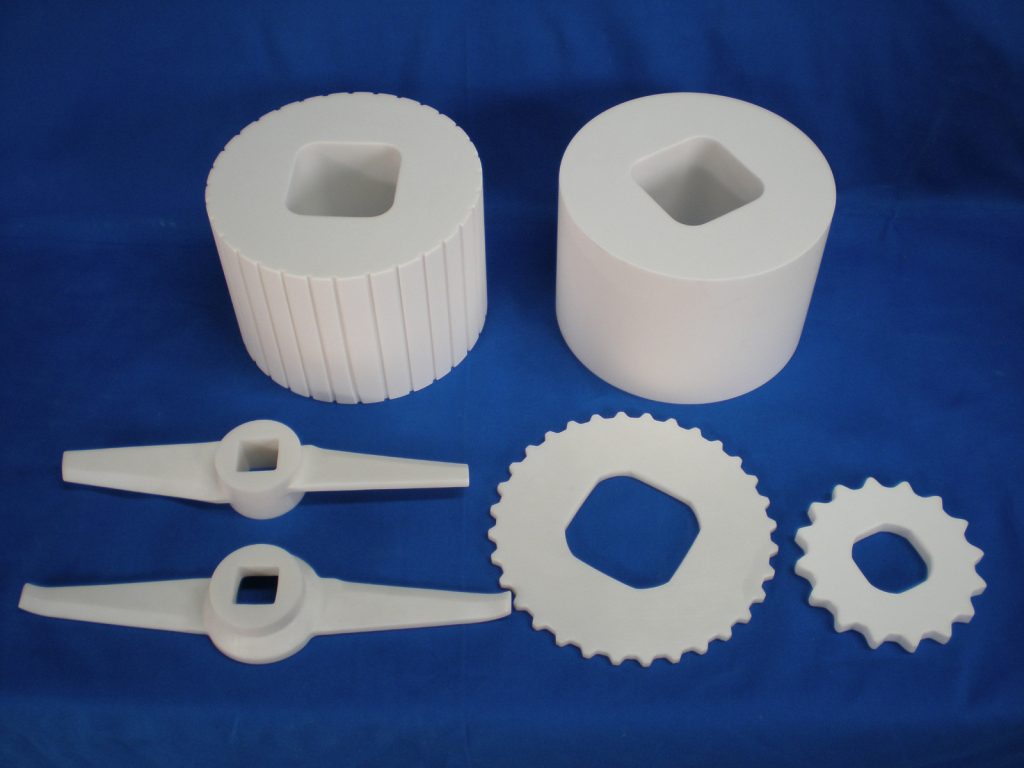 We produce from Yttria Partially Stabilized Zirconia ( FZ-PS3Y ), making the most of their high level of intensity and wear resistance, high intensity parts such as rollers and discs for crushing equipment or shafts and stirring blades for kneading machine.
However, our customers require much higher intensity and fracture toughness.
We are engaged in the development of high intensity and ultra-high fracture-tough zirconia as tough as hard metal substituting for existing 3Y zirconia.